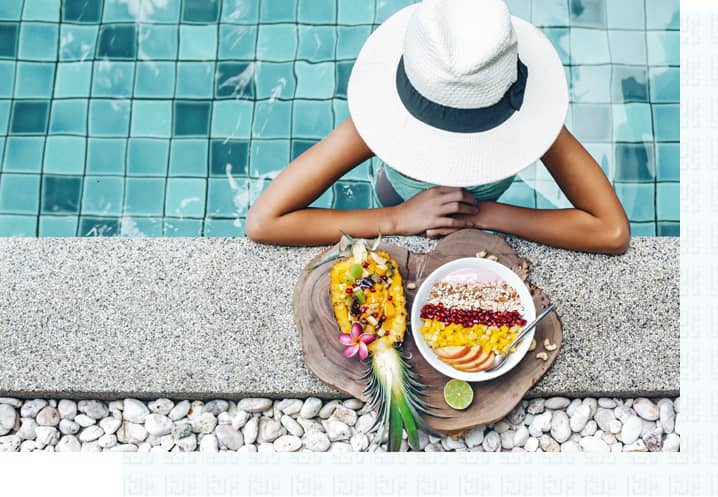 How Does the Vegan Meal Plan Work?
A vegan diet is a plant-based diet that excludes all animal products, like meat, fish, dairy and even honey. So anything to do with meat or extracts from animals is a no-no in the vegan meal plan.
Whether you are trying a Vegan Meal plan for the first time or just looking to simplify your diet. Lose Weight's Vegan Meal Plan is an ideal plan for everyone.
The meal plan will be a combination of dishes with whole-food ingredients like quinoa, beans, nuts, seeds and of course lots of fruits and vegetables making it a delicious and a healthy choice for you.
See What's On the Menu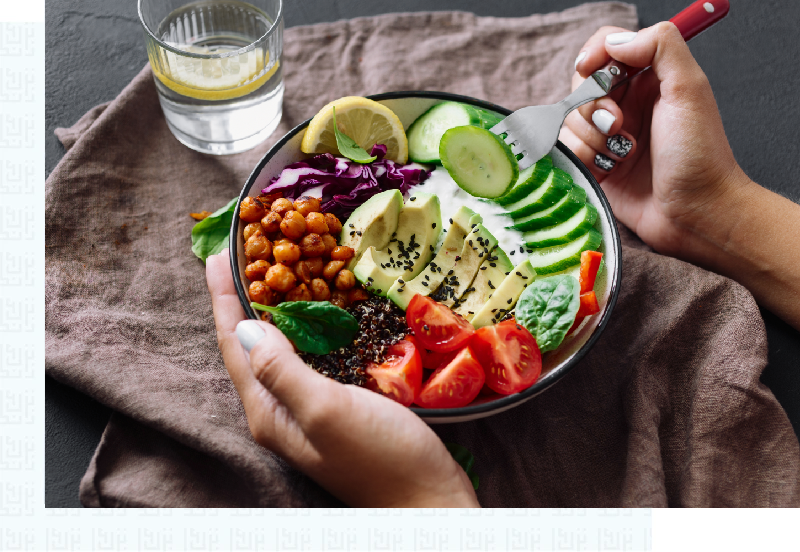 How Does Lose Weight's Vegan Meal Plan Improve your Health?
A well planned vegan meal helps improve a lot of aspects of your health. The meal plans are carefully macro counted by our in house nutritionists and the customized dishes give you the right source of proteins, nutrients and healthy fats your body needs.
Benefits of subscribing to a Vegan Meal Plan include:
Improved heart health
Faster short term weight loss
Enhanced blood sugar control
Less joint pain
Decreased risk of cancer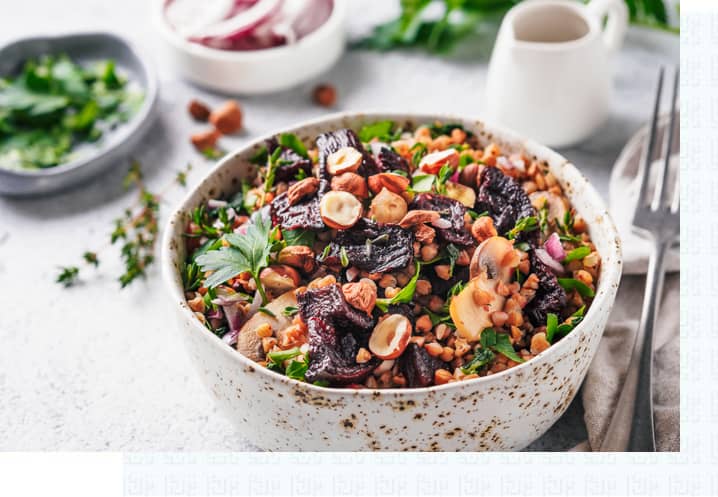 Why Choose Lose Weight's Vegan Meal Plan?
You have been looking to switch to a vegan diet for quite sometime but don't know where to start or what to buy? Well then you have come to the right place as with Lose Weight's Vegan Meal Plan you don't need to worry about grocery shopping or worry about deciding on what to eat next.
Our inhouse nutritionists will discuss your interests with you and plan a customized meal plan without compromising on your taste.
You will find a lot of Vegan Meal Plan options across UAE or you can decide to prepare the meals at home, but with Lose Weight's Vegan Meal Plans, we are not just offering you delicious macro counted arabic cuisine but also providing a healthier option with our whole-food dishes carefully cooked by our in-house chefs.
Create Your Meal Plans Now