ORDER A BUNDLE OF NUTRITIOUS
READY TO
EAT DISHES
Delivery all UAEFree Delivery above 100 AEDEveryday DeliveriesDelivery Slot: 8am to 12noonHealthy & Fresh to OrderDelivery all UAEFree Delivery above 100 AEDEveryday DeliveriesDelivery Slot: 8am to 12noonHealthy & Fresh to OrderDelivery all UAEFree Delivery above 100 AEDEveryday DeliveriesDelivery Slot: 8am to 12noonHealthy & Fresh to OrderDelivery all UAEFree Delivery above 100 AEDEveryday DeliveriesDelivery Slot: 8am to 12noonHealthy & Fresh to OrderDelivery all UAEFree Delivery above 100 AEDEveryday DeliveriesDelivery Slot: 8am to 12noonHealthy & Fresh to OrderDelivery all UAEFree Delivery above 100 AEDEveryday DeliveriesDelivery Slot: 8am to 12noonHealthy & Fresh to Order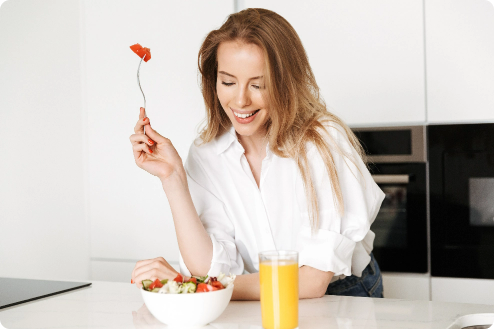 At Lose Weight, we offer a revolutionary approach to achieving your weight loss goals through our range of ready-to-eat Dishes. Say goodbye to the cycle of ordering from expensive online food platforms daily, where options may lack proper portion control, nutritional balance, and customization. Don't get stuck in a full fledged meal plan.
Instead, choose Lose Weight ready to eat Dishes to eat what you want, when you want AND still lose weight.

Note: Not all dishes of Ready to Eat are available on Meal Plans.
Meal Plans have different menus or dishes
How does it work?
The more you order the less you pay

Freshly packed & delivered cold

Enjoy at your convenience
Regular price

Dhs. 29.00 AED

Regular price

Sale price

Dhs. 29.00 AED

Unit price

per

Regular price

Dhs. 49.00 AED

Regular price

Sale price

Dhs. 49.00 AED

Unit price

per

With Chicken / Shrimp / Salmon / White Fish

With Chicken / Shrimp / Salmon / White Fish

Regular price

From

Dhs. 41.00 AED

Regular price

Sale price

From

Dhs. 41.00 AED

Unit price

per

Regular price

Dhs. 57.00 AED

Regular price

Sale price

Dhs. 57.00 AED

Unit price

per

Regular price

From

Dhs. 41.00 AED

Regular price

Sale price

From

Dhs. 41.00 AED

Unit price

per

Regular price

From

Dhs. 39.00 AED

Regular price

Sale price

From

Dhs. 39.00 AED

Unit price

per

Regular price

From

Dhs. 39.00 AED

Regular price

Sale price

From

Dhs. 39.00 AED

Unit price

per

Regular price

Dhs. 39.00 AED

Regular price

Sale price

Dhs. 39.00 AED

Unit price

per

Regular price

From

Dhs. 25.00 AED

Regular price

Sale price

From

Dhs. 25.00 AED

Unit price

per

Regular price

From

Dhs. 25.00 AED

Regular price

Sale price

From

Dhs. 25.00 AED

Unit price

per

Regular price

Dhs. 41.00 AED

Regular price

Sale price

Dhs. 41.00 AED

Unit price

per

Regular price

From

Dhs. 39.00 AED

Regular price

Sale price

From

Dhs. 39.00 AED

Unit price

per

Regular price

From

Dhs. 39.00 AED

Regular price

Sale price

From

Dhs. 39.00 AED

Unit price

per