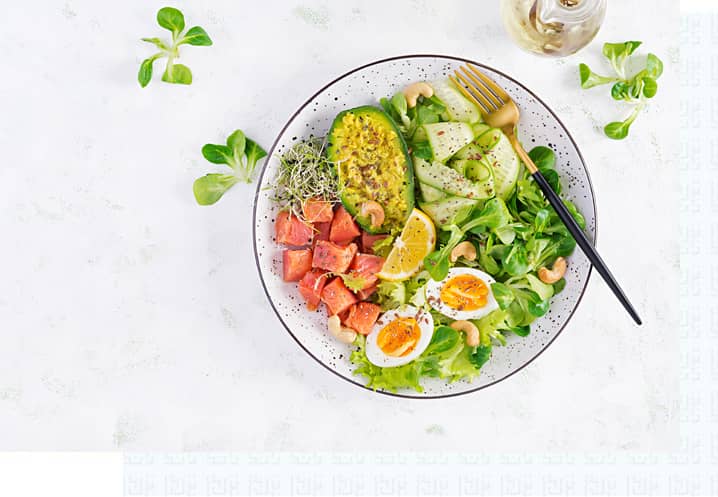 How does the Keto Meal Plan Work?
You no longer have to face the fear of missing out on your beloved rice with your biryani or dipping that perfect thin Arabic bread into your Mezza. When you subscribe to a Lose Weight Keto Meal Plan, our chefs will create a perfectly healthy and customized version of the meal plan just for you. Switching to a ketogenic diet can feel overwhelming but it doesn't have to be a difficult process.
Our nutritionists carefully create portion-controlled meals along with the chef's creative Keto dishes to ensure you don't compromise on your taste while achieving your weight loss goals.
Benefits of a Keto Diet:
Supports Weight Loss
Cleanses your Gut
Improves Heart Health
Improves PCOS symptoms
See What's On The Menu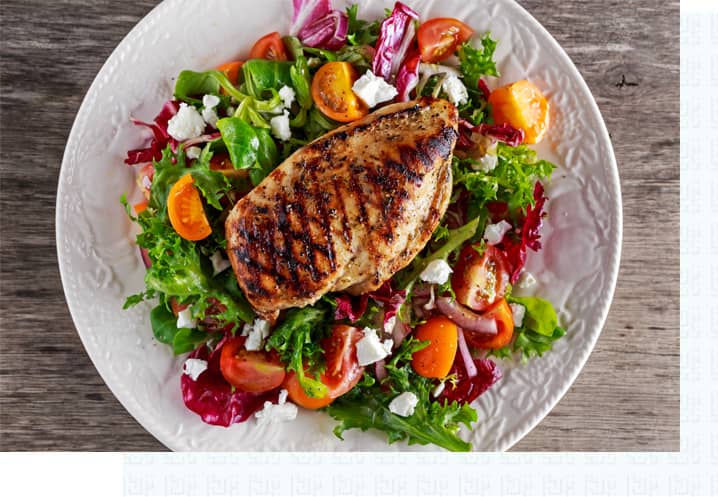 Why Choose Lose Weight's Keto Meal Plans?
Lose Weight's Keto Meal Plan is a low-carb, high-protein meal plan including calorie counted dishes. Following a structured keto meal plan without the guidance of a nutritionist can be quite challenging as you need to constantly monitor the number of calorie intake on a daily basis. The last thing you want to worry about during your journey to lose weight is deciding which items to buy while grocery shopping or worrying about your next meal.
Why don't you leave the worrying to us and let our inhouse nutritionists create a customized meal plan based on your requirements. Get ready to enjoy the convenience of ready-to-eat meals made with fresh ingredients, when you sign up for a Lose Weight's Keto Meal Plan.
Ready-to-eat
Made with fresh ingredients
Calorie-counted dishes
No grocery shopping needed
Free consultation with nutritionist
Save time & money
Create Your Meal Plans Now